Hi everyone! How is this week going for you so far? I finished up my summer job at the hospital early, so I have this week off before heading back to school. It's been nice to have some time to relax. And by "relax", I mean "cook". Stay tuned for some recipes coming up in future posts!
I've also been focusing on eating lots of fruits and vegetables this week after a rather indulgent weekend.
There was lots of good food consumed and no regrets, but I've been feeling a need to get in a good dose of veggies. So this week's What I Ate Wednesday features what I've been eating to get back on track!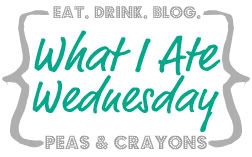 Homemade brown rice sushi stuffed with fresh Ahi tuna, avocado, carrots and cucumber.
Brown rice, seared Ahi tuna, kale massaged in sesame oil, carrots, avocado, and sesame seeds.
Bulgur and chickpea salad [Bulgur, chickpeas, tomatoes, red peppers, cucumber, parsley, feta cheese, lemon juice and olive oil].
Banana oatmeal with blueberries stirred in, topped with homemade granola and soy nut butter
Cajun tofu bowl
Simple last minute dinner of roasted sweet potato, roasted broccoli, and a Morningstar veggie burger topped with avocado. With ketchup of course!
What do you eat when you want to get back on track?
What's your favourite last minute dinner?