Is it seriously already Saturday? That means my Reading Week is almost over and I have to head back to my apartment at school tomorrow. This week went by way too fast!
It's been fun though and kind of hectic because my sister's boyfriend from their school out in Halifax has been staying with us for the break. If he's learned anything about our family, other than the fact that we're slightly nutty, it's that we are a family of foodies. We talk about food, we make food, and then we talk about said food while eating it.
But we realized he could never truly understand our foodie nature until he has experienced our favourite restaurant, Blacktree.
My parents discovered Blacktree a few years ago when it first opened and we've been loyal fans ever since. We've even gotten to know the chef, Matteo, over the years and found that he's as kooky as his food is (and I mean that in the best way possible!).
For our Blacktree dinner on Friday night we decided on a bottle of St. Francis Cabernet Sauvignon 2006 from Sonoma County. It was my mom's choice and although we usually have different red wine preferences, I enjoyed this bottle. It was nice and rich with some flavours of blackberry and vanilla.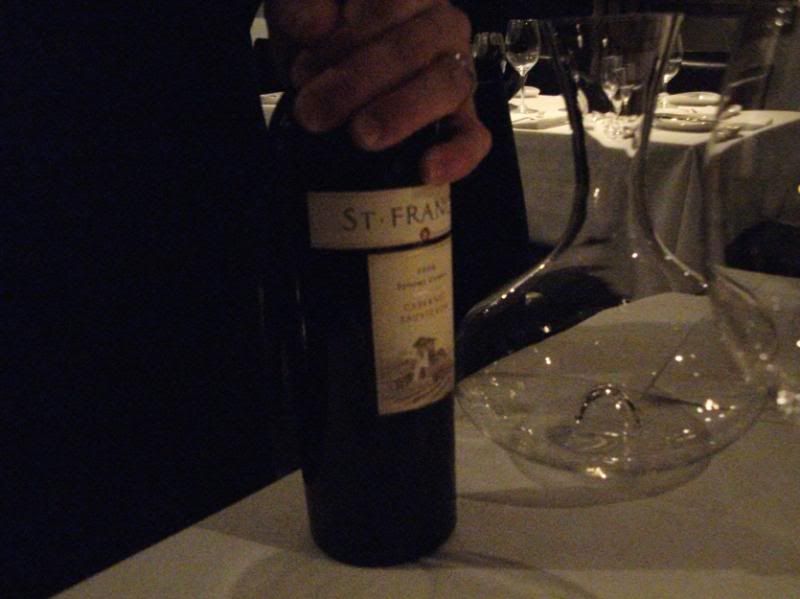 Like always, the meal started off with a basket of warm bread with a crunchy, lightly salted crust. The butter tonight was an herb-crusted balsamic butter.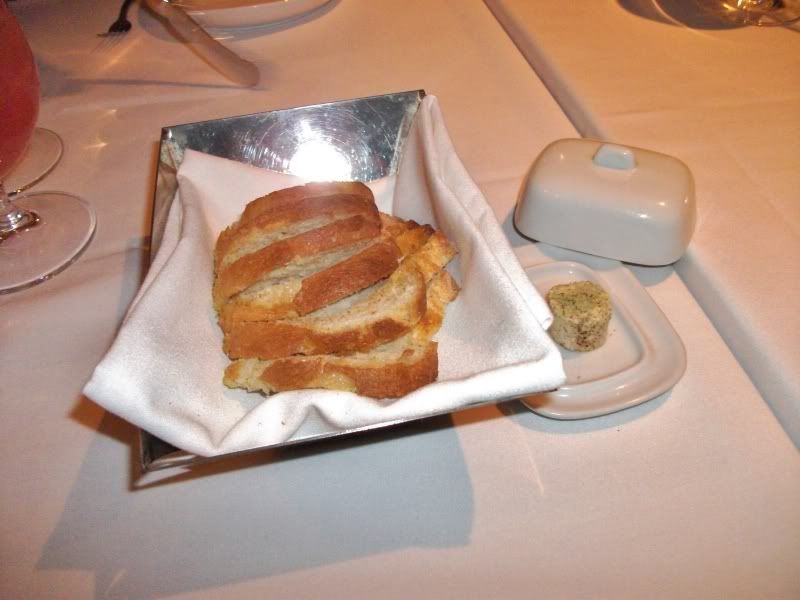 The amuse bouche at Blacktree is usually something very daring. In the past we've been brought out things like frog legs, calf brain, and even lamb testicle! Tonight it was a slightly tamer chicken liver pate with blackberry. I don't know how he does it, but Matteo always makes these weird foods taste delicious!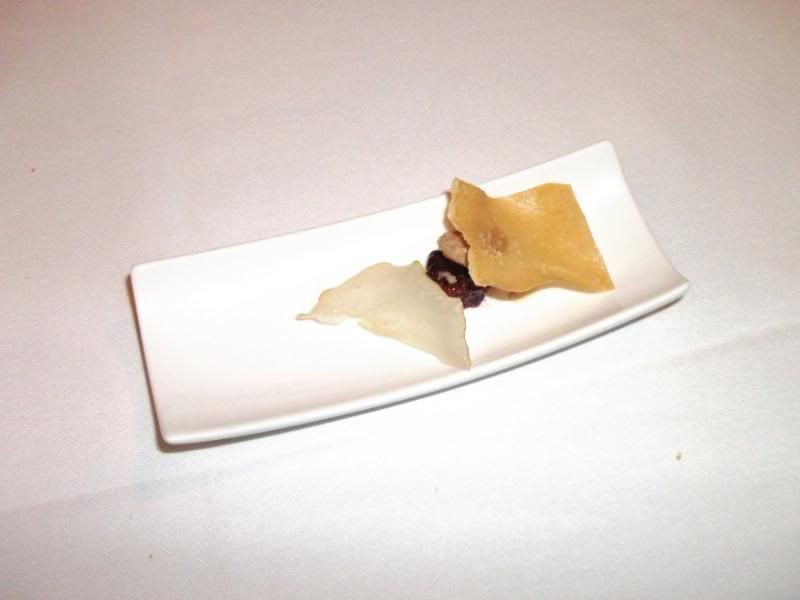 For my appetizer I ordered the butternut squash soup. It did not disappoint! There were swirls of flavour throughout it. One of the flavours was eggplant and I think I tasted lychee in the other one.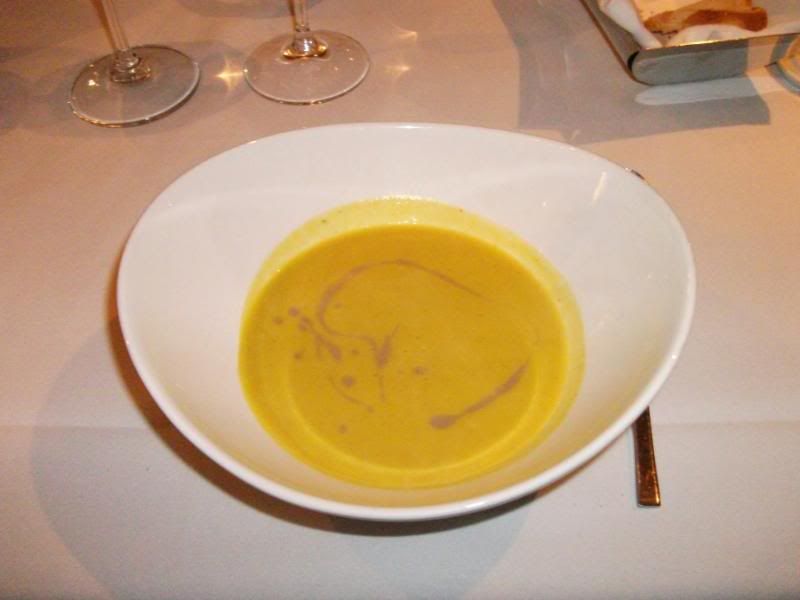 Next we were brought out "eggs" with a lemon/lime filling. This is done using a molecular gastronomy technique known as "spherification" where you mix the liquid with sodium alginate then place it in a bath of calcium chloride, which causes a membrane to form around it. Neat huh?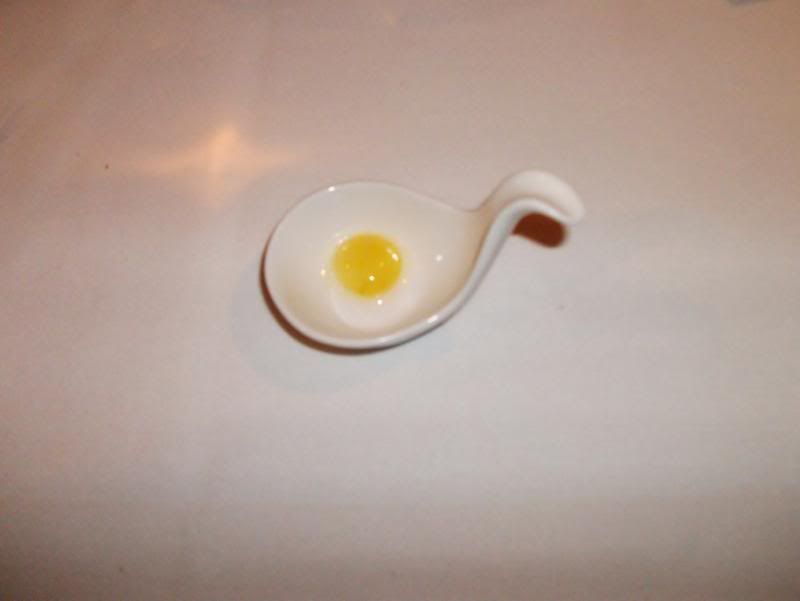 My entree was a halibut fillet with a lobster wonton, braised Napa cabbage, black trumpet mushrooms, and daikon root. Perfectly cooked and full of surprising but complementary flavours!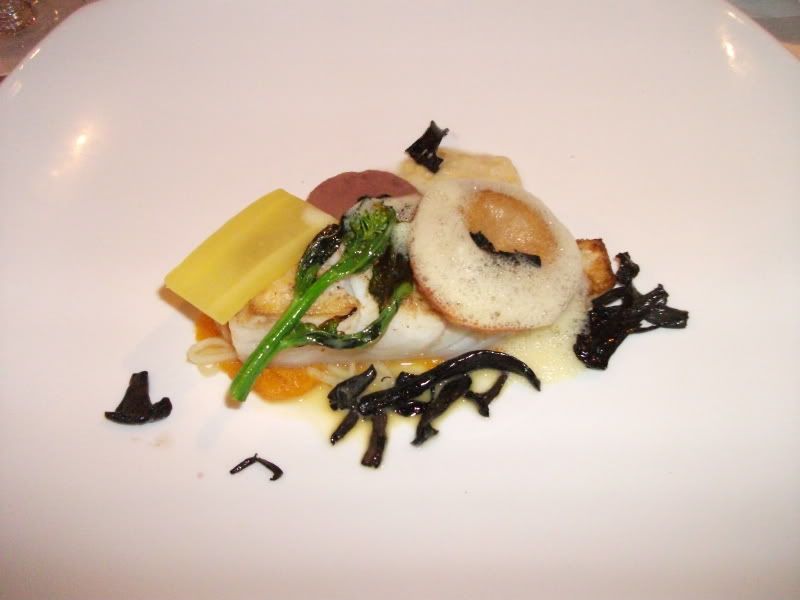 Also, something cool happened while we were there: it turns out that Matteo found my blog via one of my previous posts about Blacktree! So if you're reading this, thanks for another perfect meal Matteo!
Have you ever eaten at a restaurant that uses molecular gastronomy techniques?
What's the weirdest food you've ever eaten?