This week I finally got to take one of my new Christmas presents out for a test drive! That's right. On Christmas morning, I woke up to find a brand new BMW in my driveway!
…
Did I fool you?
While I may not have received a new car for Christmas, I did get a Garmin Forerunner 305!
Even though it has been freezing cold this week, I decided to suck it up and give my Garmin a try. But not before getting in a filling breakfast. I'm definitely not one of those people who can run first thing in the morning on an empty stomach! I tried it once and I got so hungry that I had to stop and head home about 5 minutes into my run.
I loaded up a bowl with yogurt, Kashi Go Lean Crunch, a banana, some mango chunks, and blueberries.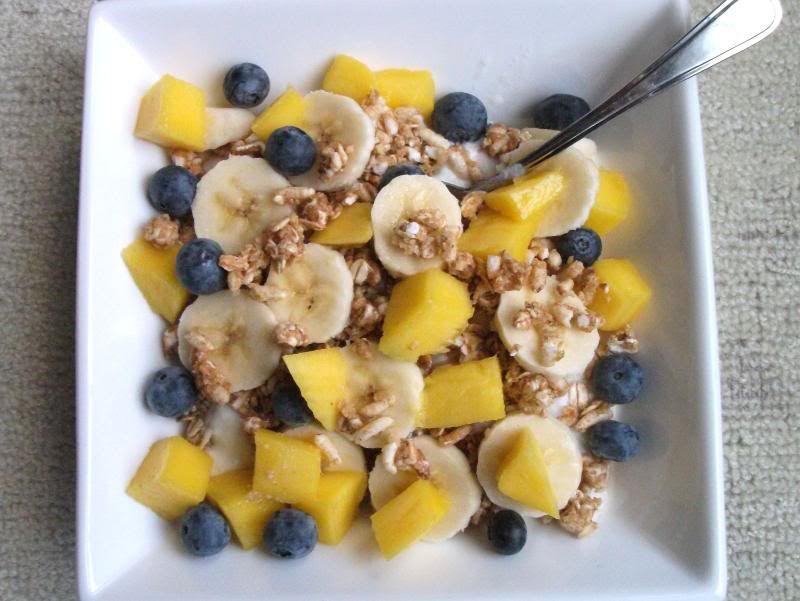 My run was awesome, even though I spent the last mile running head on into the wind. And I learned that I run a LOT faster outdoors than I do on the treadmill. I ran 3 miles in 26:42 – I've never been able to do that on the treadmill!

For lunch I had leftover turkey yet again. My dad bought a 28 lb turkey for Christmas dinner, so we've been feasting on the leftovers all week. I was getting sick of eating the leftovers on sandwiches, so instead I had turkey on a salad. I added roasted carrots, parsnips and beans, dried cranberries, roasted almonds, and leftover stuffing, and it tasted just like Christmas dinner!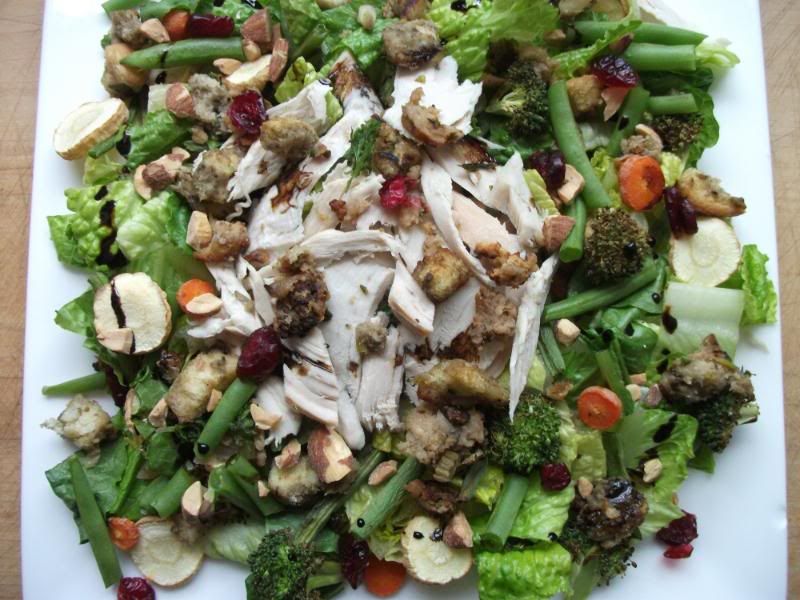 I think we were all thankful to get a break from eating turkey leftovers when we went to our favourite restaurant, Blacktree, to celebrate my parents' 24th anniversary.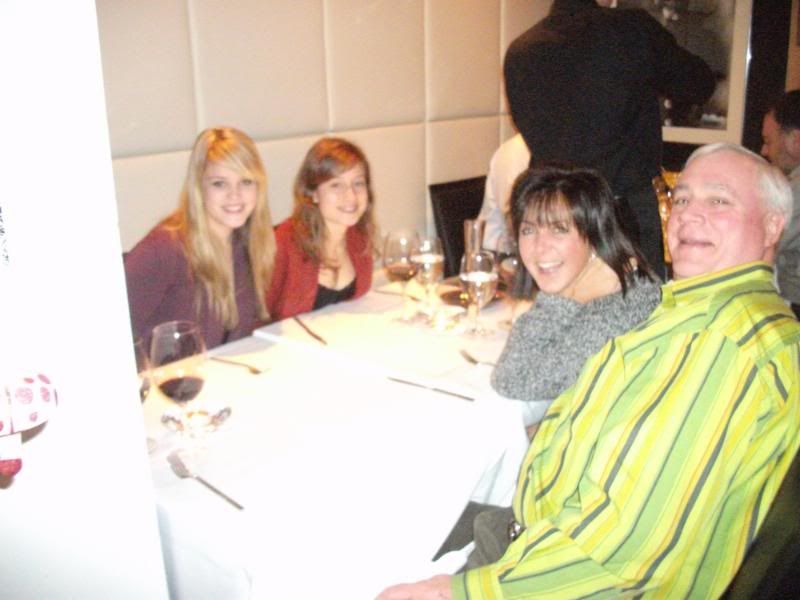 Burlington may not be known as being a hub of culture and excitement, but this restaurant alone makes it worth visiting. Eating there is always such an experience. And it gives me a totally different perspective on eating. Usually I view food as fuel (albeit tasty fuel), but when I eat at Blacktree, I'm reminded of what it means to eat for pleasure.
My appetizer was "Crispy Tuna. Cured Duck. Jerusalem Artichoke." I wish I could remember everything else in the dish because it was absolutely incredible!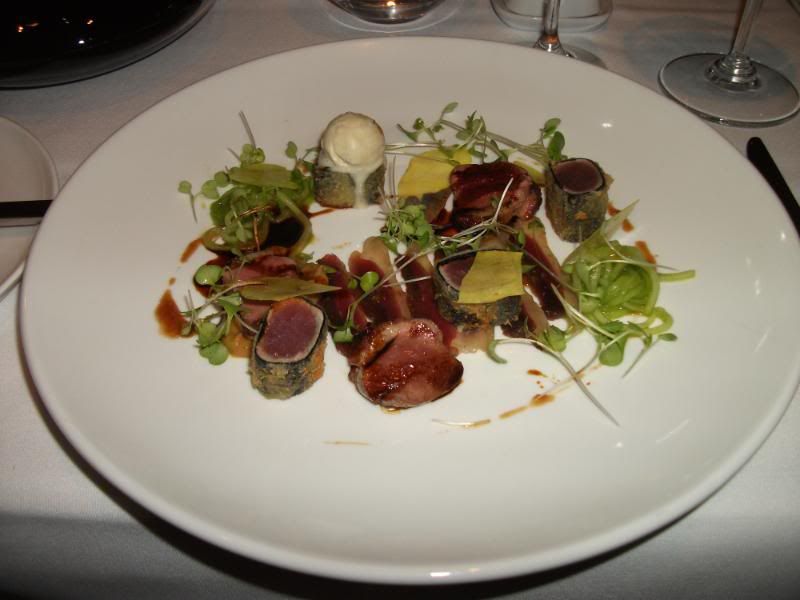 For my entree, I had "Partridge. Nutmeg Spaetzle. Apple. Almond" (hence the title "Partridge in a Blacktree… get it?!). There were also cranberries, a crispy mushroom ravioli, and some layered yam, parsnip, and carrot puree. This was also extremely delicious. But then again, when does Matteo ever cook anything that doesn't blow me away?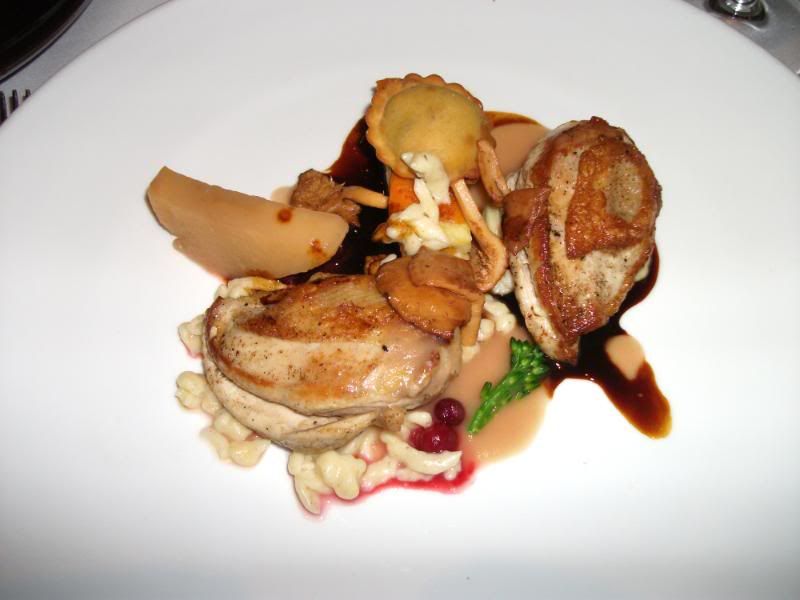 What is one thing about your city that makes it worth visiting?
Do you mostly view food as fuel or pleasure?