Happy Saturday to you all! I have to interrupt regularly scheduled programming to wish this cool guy (aka. my dad) a happy birthday!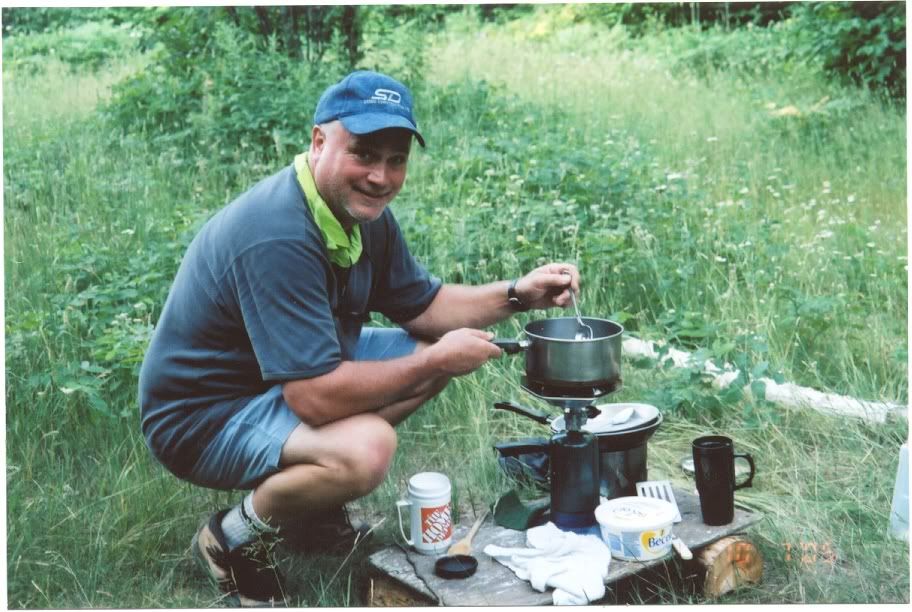 That is a picture I took when we did a father-daughter canoe trip together a few years ago. It was a tough 150 km, but we made it through! Unfortunately dad is in Pennsylvania with mom this weekend, so we celebrated early on Thursday night with a dinner at our favourite restaurant: Blacktree.
My parents found this gem back when it first opened in 2005 and they've become really good friends with the chef, Matteo Paonessa over the past couple years. Matteo is a genius of a chef if I ever saw one. His menu is full of innovative dishes and he constantly manages to surprise and satisfy my taste buds with his unexpected combinations of flavours. If you are ever near Toronto and have an adventurous palette, you must check out Blacktree!
I started with a piece of bread fresh from the oven. Some foie gras butter was brought out with it, but I opted just to have mine without. The amuse bouche was a fried cracker with cured duck, foie gras and a lemon sauce. This was amazing! The saltiness, creaminess and sweetness all paired perfectly together.
I had such a hard time choosing an appetizer but, being one to never turn down fish, I had the hot and cold salmon. The hot salmon was perfectly rare with an amazing buttery texture. The cured salmon was also delicious with just the right amount of chewiness. The plate had some other sauces and embellishments on it but I forgot to ask what they were.
For my entrée I usually go for whatever steak or fish he is offering at the time (the menu changes monthly) but after hearing the description of this month's gnocchi, I knew I had it go for it. It was a butternut squash gnocchi in a coconut milk sauce accented with an olive drizzle and pumpkin seeds, with a cheese that I can't remember the name of. It was way too strong for me though, so I ended up leaving it. Everything else was delicious though!
Even though I cleaned off both of my plates (minus the cheese), I left the restaurant feeling not too full. I was just sleepy and satisfied after an evening of good food, good wine, and good company.
The birthday boy and mom: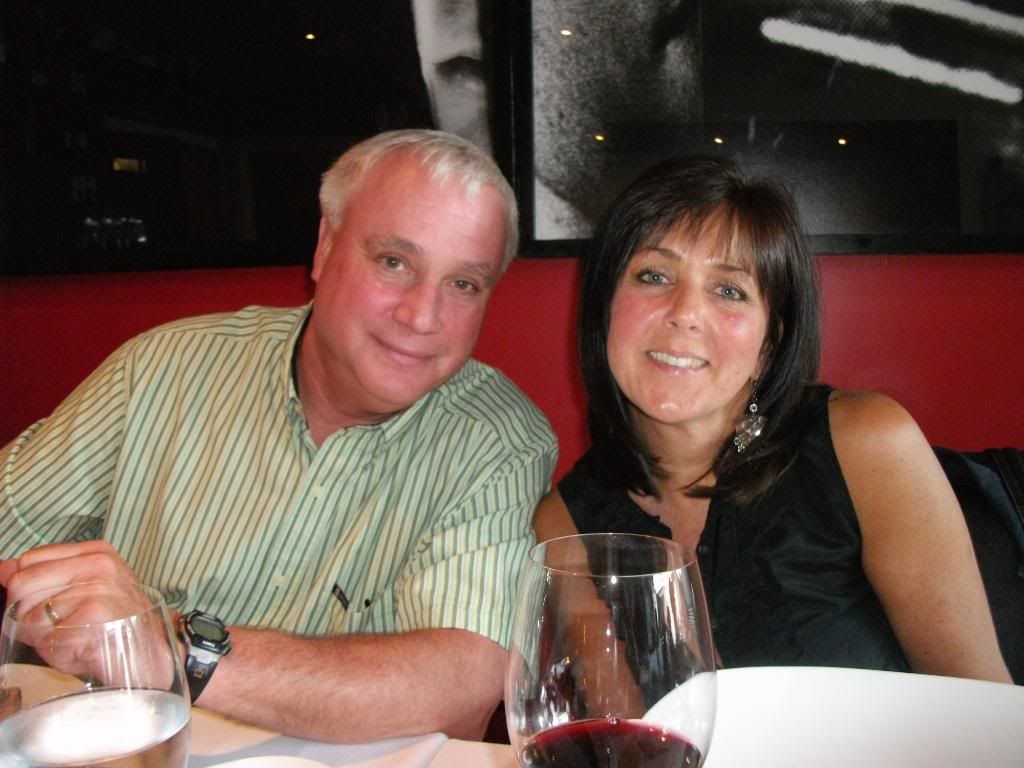 Me, my third glass of wine, and my sister:
Hope you all enjoy your weekends!
What is your favourite restaurant? What is your favourite meal there?