Yesterday I had another glorious run! I didn't quite do 3 miles in 30 minutes like before, but I extended my run to 35 minutes at about 5.8 mph. I've been getting bored of my music lately so I watched TV instead. Watching the Tyra show makes the time go by so much faster – I love her!
I think I might have also been running faster so I could get home to this breakfast sooner. Yogurt plus fruit and granola makes for one heck of a delicious breakfast.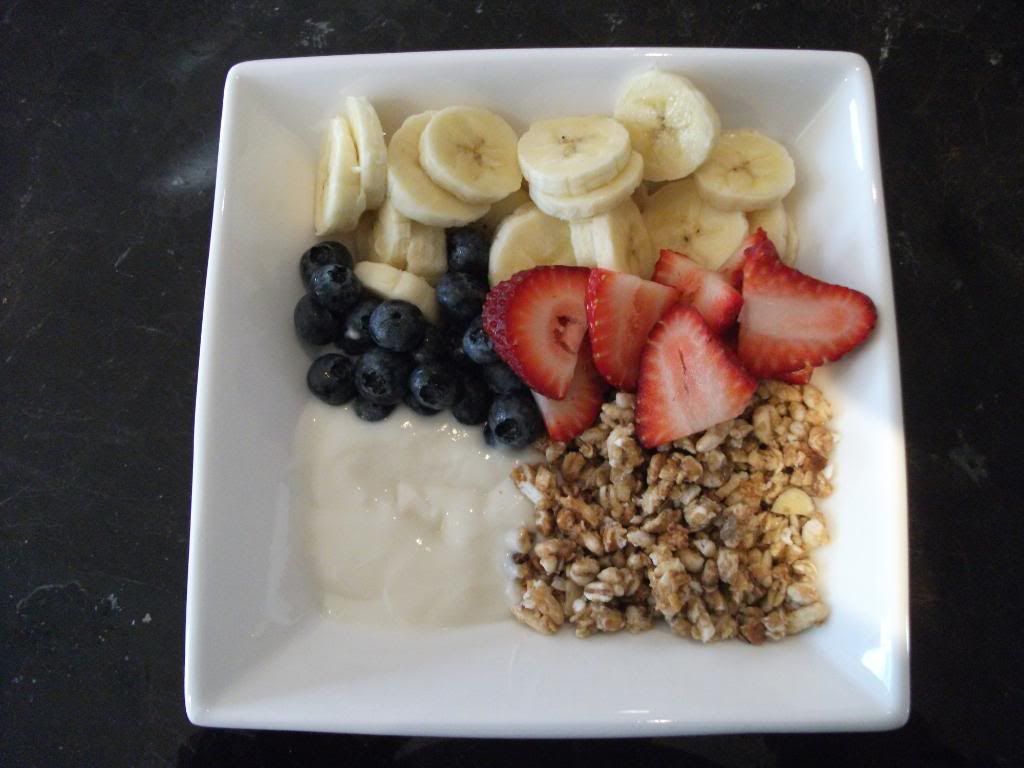 Another exciting thing about yesterday was dinner! I went to The Waterstreet Cooker with my mom and my sister for a girls night. It's right on the lake, so we had a gorgeous view of the water. Unfortunately my photography skills are not up to par, so my picture does not do it justice!
I nibbled on a pita wedge, and then started off with the side salad of mixed greens with balsamic dressing. I forgot to take a picture of it, but it was just your standard salad. For my entree, I ordered salmon with a chili-lime ginger baste and local veggies. I went for a fish dish because I've heard that The Waterstreet Cooker is known for its seafood. It didn't leave me disappointed! It was nice and rare – just the way I like it – and the sauce was a great complement to the dish.
There were a lot of other dishes on the menu that I wanted to order too, so I hope to go back soon!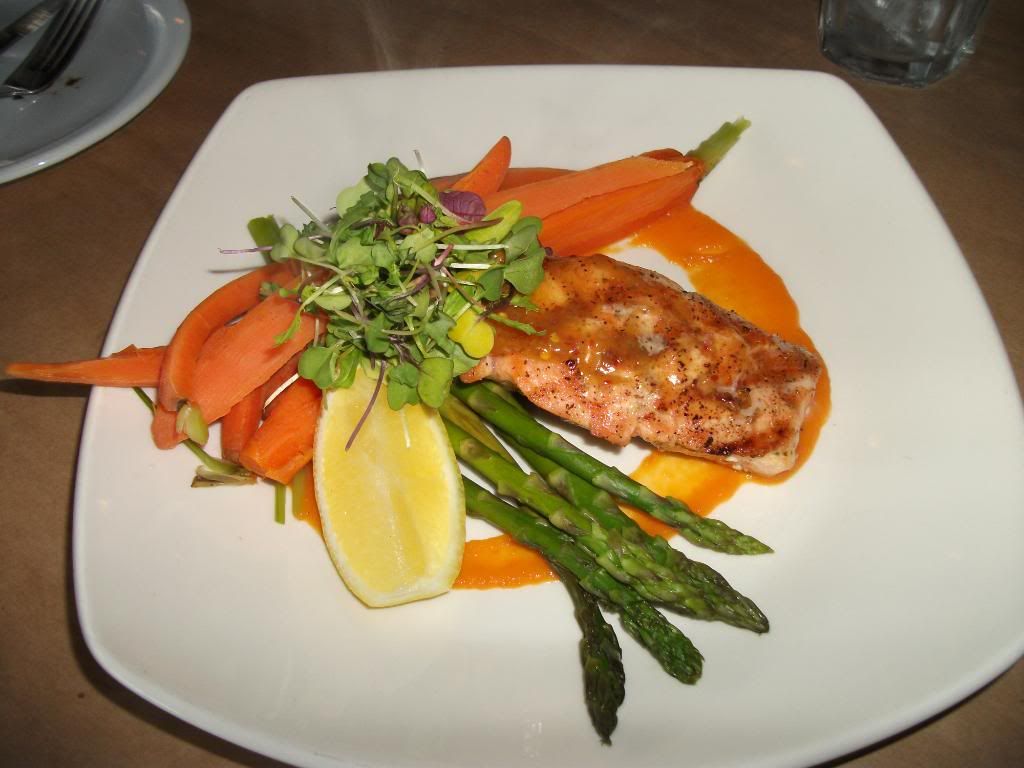 I finished off the night by crashing in front of a marathon of Say Yes to the Dress on TLC and was in bed by 10:30. I'm lame, I know – blame it on exhaustion from my run that morning!